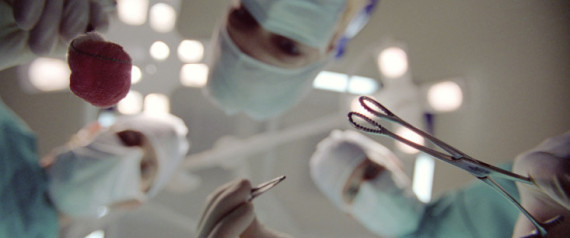 Last week the FDA reported that breast implants put women's lives in danger. The big news last week was that a small number of women can get a very rare type of cancer (ALCL: anaplastic large cell lymphoma). It confirmed that death is a possible side effect of breast implants.
But what no one is talking about are all the other more frequent, more common and very real dangers and problems that go along with breast implants. Does the FDA really believe that if we don't kill too many women it's acceptable to disfigure them and compromise women's health in other less lethal ways?
According to Diana Zuckerman, Ph.D., Elizabeth Nagelin-Anderson, M.A.
and Elizabeth Santoro, R.N., M.P.H.:
Take a look at the list below and decide if you would let someone you love take these risks with their health ... just to have a bigger boobs ... What price are women willing to pay? Why are women so unhappy with their breasts? Do we really think we will be loved more if we have a bigger bra size? Maybe men could let us know how lovely small breasts really are. Hey guys ... step up to and save some women's lives. Tell us we are beautiful and you love us with any size breasts and that you would rather have us healthy than sick, alive, not dead.
Read more